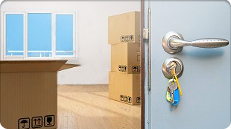 Business or Commercial Property
If you've just moved into new business premises or have been in the same building for years the probability is you will need at least one of commercial/business services. Good security is vital to prevent hard earned profits walking out of the door due to criminal activity. We recommend you call our Beddington Locksmiths and arrange a visit to your premises where a review of your current arrangements and a discussion of your needs can take place. We offer the following services to business;
Emergency Call out to gain entry to the building and repair or replacement of damaged keys and locks (why not ensure all your key holders have our number in their phones). In the case of lost keys urgent and serious thought should be given to replacing locks.
Lock Replacement to a more appropriate lock or to meet the requirements of your insurance. This should also be considered in the case of once trusted employees leaving and not returning all their keys, repair or replacement of employee locker keys, and in cases where you've just moved into new premises.
Electronic Locks maintenance, repair or installation of door entry phones, digital master key systems and key logging/tracking devices.
Maintenanceperiodic reviews and maintenance of your locks and security with recommendations for any weak spots discovered.